After growing up in Equatorial Africa and graduating from the Academy of Fine Arts in Florence (1986) and the International School of Graphic Art Il Bisonte (1987), the native Ticinese painter now lives and works in Sion. Her visual imagination has been nourished by influences as diverse as the great masters of the Italian Renaissance and African art.
Colomba Amstutz, painter
The theme of the painting "Les nageurs", in a size of 1 x 3 m, is integrated in a living room wall. It is also interpreted in glass mosaic.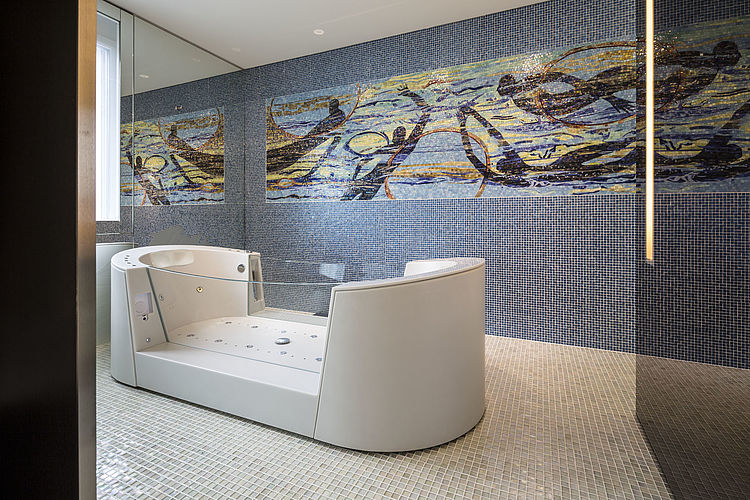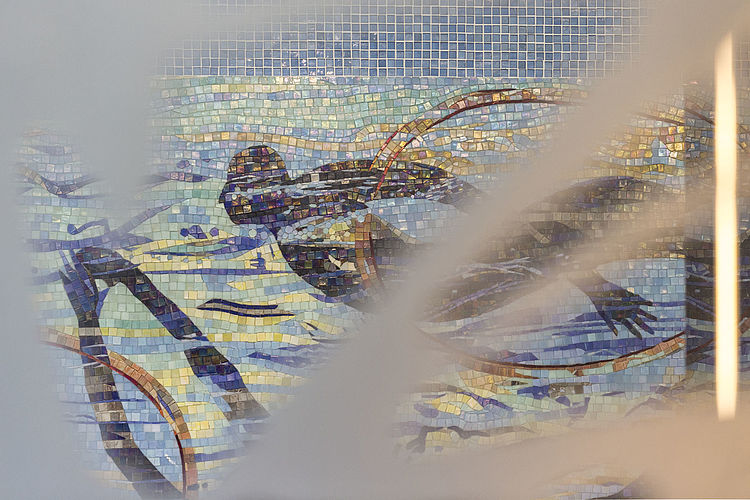 The painting "Les nageurs" was also integrated into the wall of a spa in a guest house. It was made of quartzite.