kav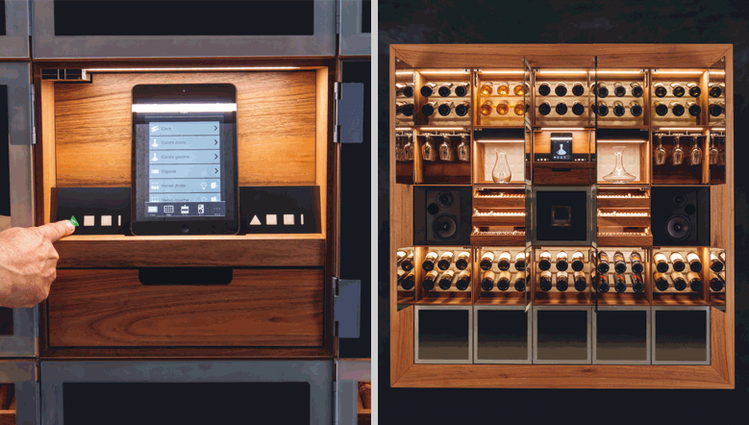 The application interface allows you, from a distance, to control the functionnality of each unit.
Passion for wine, respectful appreciation of the product - Kav offers perfection for the pallet at the right temperature, flawless decanting time, in keeping with the expert advice of the producer, the oenologist.
Flexible units that readily integrate with your interiors - Kav is available with several complementary functionalities and can be tailored to meet the consumer's choice.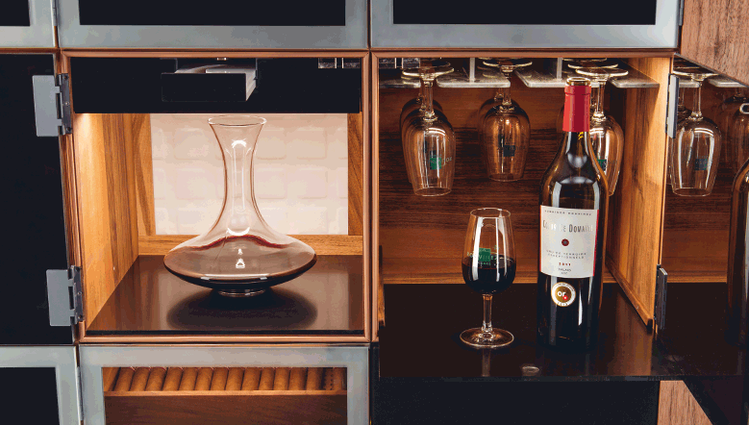 Storage, decanting, and also sound system, empassing your desired tastes.
Expert craftsmenship and technological perfection – this functional art showpiece is the culmination of the collaborative design of several partners of the Martigny Design Group.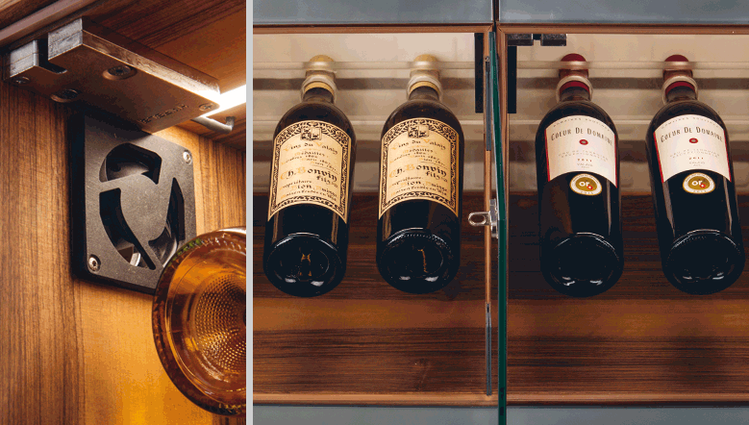 The wine storage is ventilated in order to guarantee even temperature in each individual area.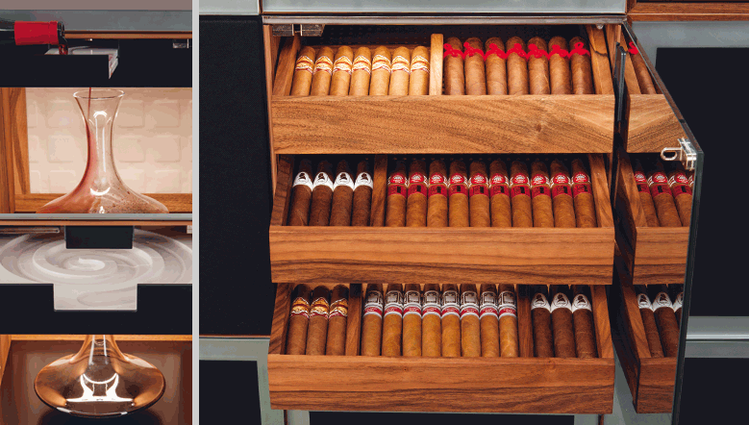 This process of decanting ensures the wine is served at the suggested and preferred temperature.
The movable parts are easy to handle and ensure the maximum hygiene of the surfaces.
Should you chose to integrate this element, condensation will be harnessesed through recycling to maintain the ideal humidity of your cigars.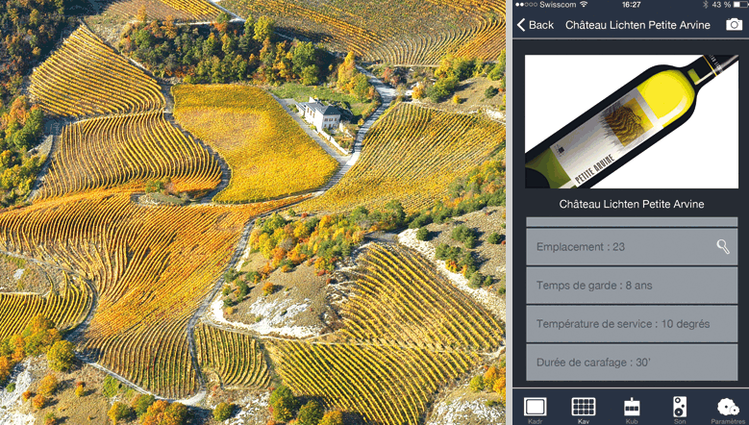 Nature and its landscapes expertly paired - Kav invites you to travel the world, to meet and interact directly with the wine-growers ... After experiencing our product, please share your valued opinion and impression by answering the producers' questions.
Does the quality of our product meet with your expectations?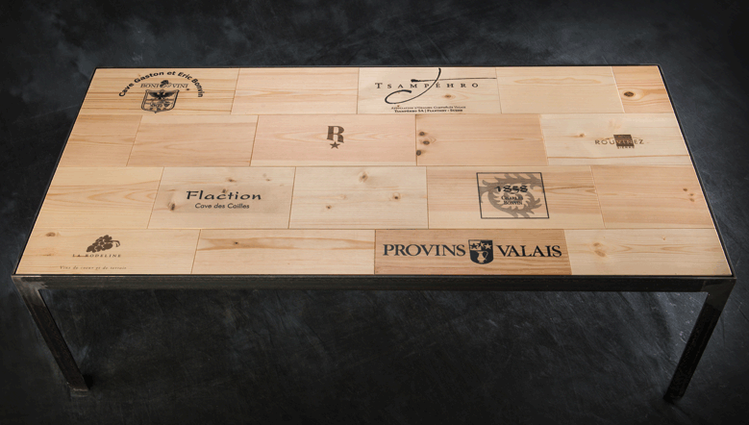 "Accessory" for Kav design by Robin Vérolet